Animal Careers
What if you went to work each day and arrived to find 'something' staring at you—a lion, a horse, maybe even a cobra. If the thought of spending time with one of these creatures excites you rather than scares you, then working with animals could be your ideal career.
As an individual employed in any occupation working with animals, you likely had a very difficult choice to make in your career exploration as the options in the animal careers job sector are expansive.  Careers with animals are varied and rewarding at the same time.  While many individuals may have an instinctive desire to care for animals, others may seek a career option that fulfills a lifelong dream.  As well, and likely contrary to popular belief, jobs involving animals aren't limited to veterinary clinics or zoos.
Careers with Animals include -
Academic Researcher in Animal Science
Animal Assisted Therapist
Animal Behaviorist
Animal Breeder
Animal Caretaker
Animal Conservationist
Animal Control Worker
Animal Genetics
Animal Hydrotherapy
Animal Non-Profit Organization Administration
Animal Rescue Organization Staff
Animal Rights Lawyer/Lobbyist
Animal Scientist
Animal Systems
Animal Trainer
Aquaculture and Fish Farming
Avian Zoologist
Barn/Stable Manager
Entomology
Fish and Game Officer
Government Agency Staff USDA
Humane Educator
Humane Law Enforcement Officer
Livestock Farm Work and Management
Marine Biologist
Military Animal Care Specialist
Research Laboratory Animal Care Technician
Support Animal Organization Staff
Veterinarian
Veterinary Assistant and Animal Laboratory Caretaker
Veterinary Technologist and Technician
Veterinary Pharmaceutical Sales Representative
Wildlife Officer
Wildlife Shelter and Rehabilitation Staff
Wildlife Wrangler for Film Industry
Zoo and Aquarium Staff
Zoologist and Wildlife Biologist
Animal careers all require pertinent training and demonstration of an authentic passion for animal welfare. The expansive list of career options include many different types of animal, wildlife and conservation subsectors.
An animal-focused occupation is sometimes an early career aspiration of children. And some people never outgrow that desire to make caring for animals their life's work. Here are some of the many occupations that involve caring for, training, or assisting animals.
Agricultural workers
These workers raise animals on farms, on ranches, and in other facilities for food production. Animal breeders select and breed animals that have certain desirable characteristics, such as sheep with better quality wool or chickens that lay more eggs.
Farm and ranch animal farmworkers feed and care for cows, chickens, and other animals that are raised for food production. Other tasks include maintaining health records and cleaning cages, barns, and other housing.
Farmers, ranchers, and other agricultural managers oversee facilities that raise animals for food production. They devise ways to keep animals healthy and improve the farm's output.
Animal care and service workers
Animal care and service workers provide care for animals in different settings. Nearly all these workers deal directly with animals. For example, groomers and kennel attendants feed, clean, and brush animals. Nonfarm animal caretakers and pet sitters monitor those under their charge; they may have administrative duties, too. Animal trainers teach animals to respond to commands or correct animals' undesirable behavior, such as barking or biting.
Animal control workers
Animal control workers investigate reports of animal mistreatment. They rescue animals that have been abused, abandoned, or lost. Animal control workers also help handle dangerous animals and monitor crime scenes in which animals have been involved.
 Veterinarians
Veterinarians care for the health of animals by diagnosing, treating, and researching medical conditions and diseases. They treat and dress animals' wounds, perform surgery, and test for and vaccinate against diseases. Some veterinarians specialize in the treatment of certain animals; for example, equine veterinarians treat horses exclusively. Others, such as zoo veterinarians, treat animals by location.
Veterinary assistants and laboratory animal caretakers
These workers look after animals in veterinary clinics and laboratories. They clean cages, feed and bathe animals, and monitor and care for animals after surgery or other procedures.
Veterinary assistants also may provide support for veterinarians during examinations by holding an animal or helping with the collection of blood or urine samples. Laboratory animal caretakers make sure that lab animals, such as mice, are treated humanely.
Animal scientists
Animal scientists conduct research on domestic farm animals, such as cows or chickens, to develop more efficient ways of producing milk, wool, and other products. They advise farmers on proper animal housing and nutrition, how to control disease, and aspects of animal genetics, such as how to breed animals so that their offspring have no birth defects.
Veterinary technologists and technicians work under the supervision of a veterinarian, performing tests and helping diagnose animals. Other tasks include recording animals' medical histories, administering anesthesia, and taking and developing x rays. These workers have jobs in clinics and animal hospitals and usually deal with small animals and pets. Some veterinary technicians and technologists work on other projects, such as biomedical research, food safety, and disaster preparedness.
Zoologists and wildlife biologists
These workers conduct research on animal characteristics and habitats. The research may involve hands-on work, such as tagging animals for tracking, or working in a lab, such as developing computer models of population dynamics for a particular animal species. Zoologists and wildlife biologists also may monitor endangered species and help develop conservation plans. Most zoologists and wildlife biologists work on teams that include scientists from other specialties—such as hydrologists or geologists—to collect, analyze, and interpret data.
It may be challenging to hone-in on your career choice and decide which pathway to take working with animals.  It is a good idea to have a solid point of reference of where and how to start exploring your options.  So, before diving into the ins-and-outs of animal careers, it's important to carefully think about where you want to be and what you want to do. Use the organization links below to explore your interests and preferences, then read on to see which animal occupations might be a match.
Organizations
American Animal Hospital Association - AAHA seeks to lead the profession in the provision of the highest quality of care for companion animals by improving standards of care, championing accreditation, and supporting our member practices in all aspects of this pursuit.
American Association of Zoo Keepers - This organization is dedicated to professional animal care.   The vision of AAZK is to provide resources for zookeepers and animal care professionals while seeking to cultivate quality animal care by making available the latest techniques and resources in animal husbandry and management and by recognizing the efforts of groups and individuals for excellence in advancing the animal keeping profession and promoting conservation efforts.
American Association of Zoo Veterinarians - AAZV is an umbrella organization that provides advocacy, collaboration and partnerships for combined efforts for sustaining and improving the well-being of wildlife in all habitats.
American Association for Laboratory Animal Science - The American Association for Laboratory Animal Science (AALAS) is a membership association of professionals employed around the world in academia, government, and private industry who are dedicated to the humane care and treatment of laboratory animals, as well as the quality research that leads to scientific gains that benefit people and animals.
American Entomological Society - This is the oldest continuously operating entomological society in the Western Hemisphere, founded on March 1, 1859.  AES supports entomological research, education and outreach and welcomes all who are interested in the science of entomology, whether as amateurs or professionals.
American Society for the Prevention of Cruelty to Animals - The ASPCA's mission, as stated by founder Henry Bergh in 1866, is "to provide effective means for the prevention of cruelty to animals throughout the United States."
American Veterinary Association - The mission of the Association is to lead the profession by advocating for our members and advancing the science and practice of veterinary medicine to improve animal and human health.
Animal Agriculture - NIAA's is a non-profit organization that provides programs to work towards providing solutions for disease, while promoting a safe and wholesome food supply and the best practices of environmental stewardship, animal health and well-being.
Animal Behavior Society - ABS is a non-partisan, non-profit, 501(3)(c) professional organization dedicated to promoting and advancing the scientific study of animal behavior.
Association of Zoos and Aquariums - The Association of Zoos and Aquariums is committed to providing the highest quality member services to advance the zoo and aquarium movement. AZA is also committed to being a global leader in promoting species conservation and animal welfare by leveraging the size, scope, expertise, and public trust of its member institutions.
Association of American Veterinarian Medical Colleges - The AAVMC represents the global academic veterinary medical community. AAVMC members promote and protect the health and wellbeing of people, animals and the environment by advancing the veterinary medical profession and preparing new generations of veterinarians to meet the evolving needs of a changing world.
Canine Hydrotherapy Association - CHA was established in 2000 and is a professional industry leader at the forefront of Veterinary Hydrotherapy.
Humane Farming Association - From groundbreaking legislation, anti-cruelty investigations and prosecutions, legal action, and direct care for abused animals, this organization works to ensure that farm animals receive the care and legal protection they so desperately need and deserve.
International Marine Animal Trainers' Association - IMATA provides and advances the most professional, effective, and humane care of marine animals in all habitats.
National Animal Care and Control Association - NACA is committed to setting the standard of professionalism in animal welfare and public safety through training, networking, and advocacy.  Visit  NACA State Agencies and Resources for specific state information.
National Association of Dog Obedience Instruction - The National Association of Dog Obedience Instructors, Inc. was founded to elevate the standards of dog obedience instructing. Mutually to aid both dog and human in the solution of the many problems of the profession and to designate certain members as having attained certain skills and knowledge.
National Association of Professional Pet Sitters - This organization is the only national, non-profit, professional pet sitting association dedicated to raising and abiding by industry standards. They support members with education, certification and the resources to operate successful businesses.
Their community welcomes pet sitters and pet parents.
National Association of Veterinary Technicians in America - NAVTA's goal is to allow veterinary technicians to give input on national issues involving the veterinary profession.
National Wildlife Rehabilitators Association - NWRA is dedicated to improving and promoting the profession of wildlife rehabilitation and its contributions to preserving natural ecosystems.
National Wildlife Federation - This organization believes America's experience with cherished landscapes and wildlife has helped define and shape the national character and identity for generations.  It seeks to protect these natural resources as they have long united Americans from all walks of life and political stripes.
Society of Animal Welfare Administrators - The Association for Animal Welfare Advancement members collaborate to rescue, shelter, rehabilitate and find good homes for animals.
Explore these Animal Careers ↓↓ to learn more!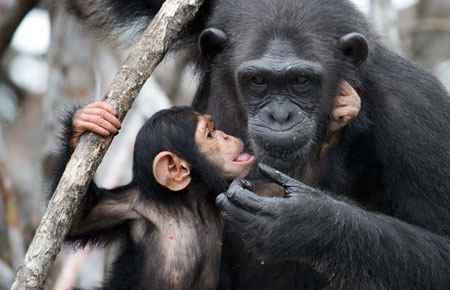 Animal Career Resources
Majors in Animal Science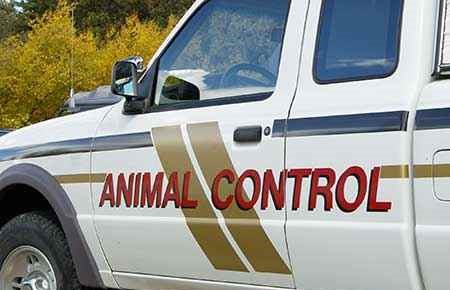 Jobs with Animals